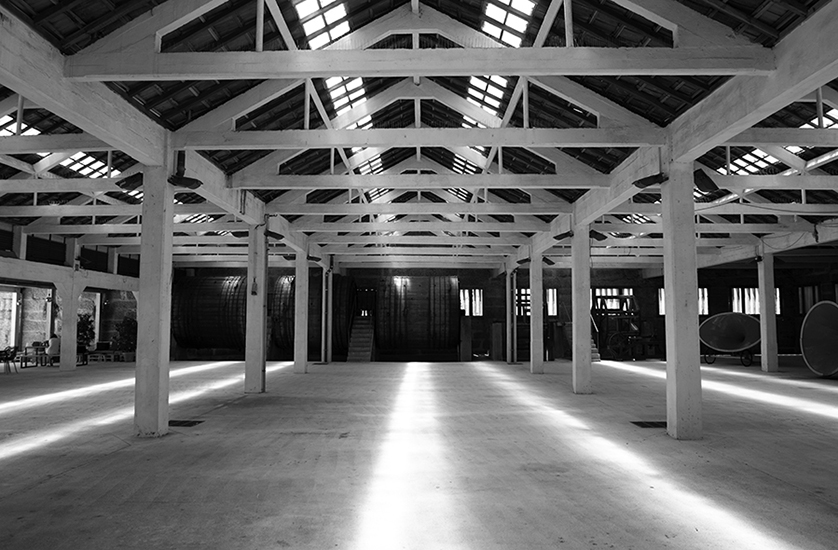 The programme for this 7th edition will once again be eclectic, featuring a number of activities and events of international scale, where textile is the main element of reference in artistic reflection, research and creation.
After six editions and 10 years of activity, we have adjusted and redefined some aspects for the 2024 edition: we have extended the time scale (now 100 days of biennial), strengthened partnerships with other territories of textile culture, reinforced the work with the community through artistic residencies, reinforcing actions that will highlight the various moments throughout the biennial.
The International Exhibition will count with 50 works by 50 artists, selected by an international jury from a International call for proposals. Outdoor interventions will be accepted.
The design and production of the artistic project will be carried out in context for Contextile 2024, having as reference the concept and framework of the biennial.
CIAJG – Centro Internacional das Artes José de Guimarães
Following the partnership, since 2016, with BILP – Biennale internationale du lin de Portneuf (Quebec / Canada), we invited BILP to curate a large exhibition of  contemporary textile art from Canada, as Invited Country.
Museu de Alberto Sampaio
Palacete Santiago
Museu Martins Sarmento
For this 7th edition, we will continue in a strategy of cooperation and approximation between the local textile industry, the traditions of the textile know-how of the region and its raw materials, with contemporary textile art, summoning artists, national and internationally, to conduct residencies having as objective the creation and production of artistic works, based on the concept proposed by the Biennial.
Convento de Santo António dos Capuchos
"EMERGÊNCIAS"
Artistic Teaching and Textile Creation
Contextile, in the continuity of its previous editions, invites art schools with textile techniques teaching, challenging students (and the schools) to the creation and production of textile artworks, which will be presented in the form of an exhibition, and reflecting the concept of this 7th edition.
Garagem Avenida
IDEGUI – Instituto de Design de Guimarães
A fundamental part of the biennial's action, for the framing of textile in the context of contemporary art, is centred in the reflection and debate of projects and ideas. In this sense, the Textile Talks promote the presentation and discussion of projects and artistic works.
Centro Cultural Vila Flor – Auditório
TEXTILE TALKS
Art & education
Talk about artistic education and textile. Following the large number of people joining the 2022 talk, it will be unavoidable to hold a new edition, with new and current protagonists in the area of artistic textile education.
Centro Cultural Vila Flor – Auditório 
WORKSHOPS
"To experiment Textile"
They are foreseen a set of technical and creative workshops in different artistic areas, destined to artists and the general public.
INTERVENÇÕES / PERFORMANCES
They are foreseen a set of oriented and guided visits, with artists and curators, around the exhibitions and destined to artists, schools and the general public.